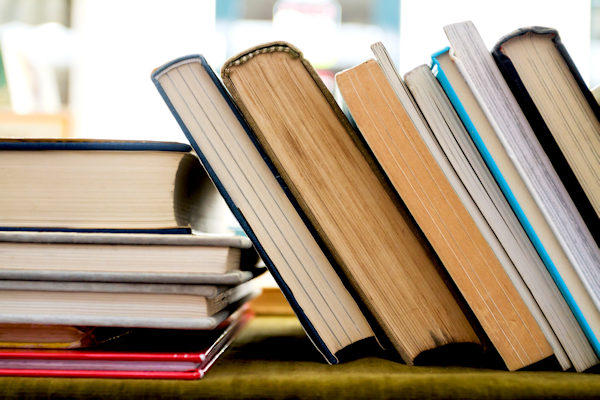 3rd Annual
Summer Expo and Used Curriculum Sale
You may be thinking…the Resource Expo and Used Curriculum Sale have been around for years, what is different? The content at this event is not something that you will experience at larger Homeschool Expos. This is a  COMBINED event that is focused on promoting LOCAL home school RESOURCES and ORGANIZATIONS that support the home schools of the Fort Wayne Area.
Resource Bags filled with reference materials and promotional information from local and national resource providers will also be provided to attendees of the event. Admission and parking for the event is FREE!
Exhibitors
We are supplementing the Used Curriculum Sale with an Exhibitor Area that will host representatives from local businesses and support organizations that serve area home schools.
Parent to Parent
Local home school parents will be available to talk one on one, sharing their experiences and offer encouraging insights that have been beneficial to their home school journey.
Join Us
Seasoned homeschool parents understand the benefit of the used curriculum sale, but may not be aware of many of the local organizations and resources that their home school can benefit from. Regardless of whether you have years of experience or if you know someone who is new or just considering home schooling, this new combined Summer Expo and Used Curriculum Sale is an event that you do not want to miss! Attendees that are not already subscribers to the FWAHS Homemade News are strongly encouraged to start or renew their subscriptions. Promotional newsletter pricing will be available through the date of the event and ALL PROCEEDS FROM SUBSCRIPTIONS fund local programming and events sponsored by FWAHS.
We are grateful for the opportunity to offer this event and look forward to seeing you there!
9:00 AM to Noon

Sellers arrive at 8:15 to set up
Buyers – Are you looking for an inexpensive place to shop for next year's homeschool curriculum, books, and supplies? Come to FWAHS's annual used curriculum sale! The air-conditioned, large gymnasium will be filled with fellow homeschooling parents eager to offer you a good buy! Shop among friends during this great event! The doors open at 9 AM for buyers.
Sellers – Are you finished with your homeschool books for the year? Come to FWAHS's annual used curriculum sale! Bring your used books and curriculum, a table (s), and your own change to do transactions; then turn your discards into someone else's treasures. Please limit your sales to curriculum, books, videos, etc. – no food or drink sales will be permitted. No professional businesses are permitted to sell their products at this sale. The doors open for sellers at 8:15 AM to set up their tables, but please do not make sales or purchases until 9 AM when the doors open for buyers. No registration is required; just come.
Children are welcome—however they may not be unattended in any area of the building.
No registration is needed. For more information visit fwahs.org or contact Holli Lantz at 260 438-8912 or email her at hlantz9@comcast.net
Exhibitors for the 2023 Summer Expo
Bones of Kekionga (Local History Author)
Classical Conversations
Eiro Wellness
Family Time Game
Famous Hoosiers
Fort Wayne Center for Learning
IAHE
Indiana Vision Development Center
Jabber Jen LLC
Josiah White's
King's Crusaders Football
Kroeker Homeschool Academy
Life Adventures
Living Grace Dance
Northside Homeschool Coop
Paragon Landscape
Purdue Fort Wayne
Reverie Dance Studio
Right to Life of NE Indiana
Specialty Tutoring
United States Air Force – 339 Recruiting Squadron
United Art and Education